by
Georg Greve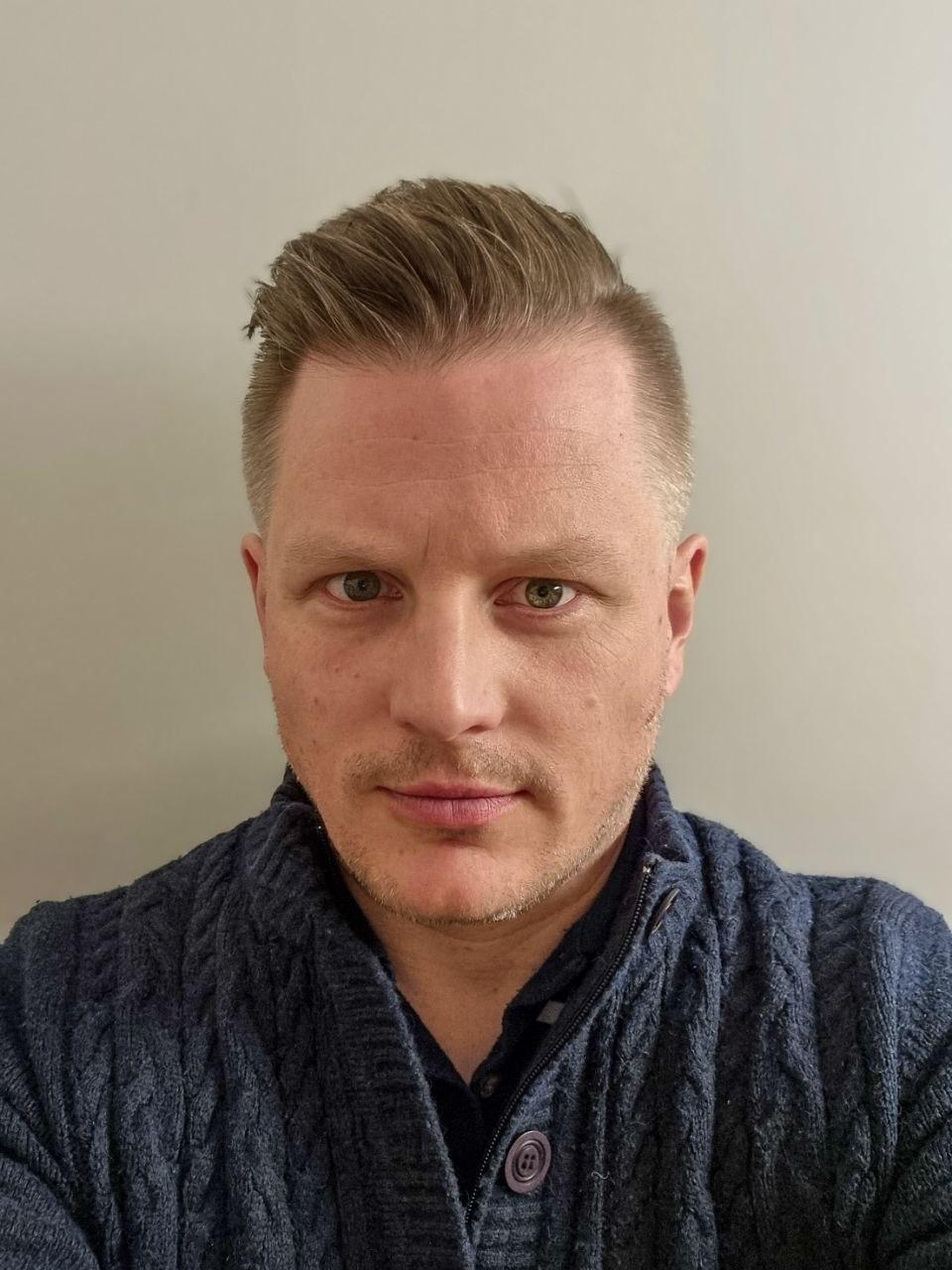 Tue May 09 2023
Bilbao, Spain
3 & 4 May 2023
Last week Gaia-X organized the #TechX Hackathon in Bilbao, Spain. Maharshi Suchak of smartSense Consulting Solutions took the unanimous first place for the popular vote and jury with his inspired presentation for several real life use cases in the automotive sector, built in great teamwork with Boyan Tsolov and Lyuben Penkovski of Vereign on top of the SSI components of the Gaia-X Federation Services (GXFS) stack.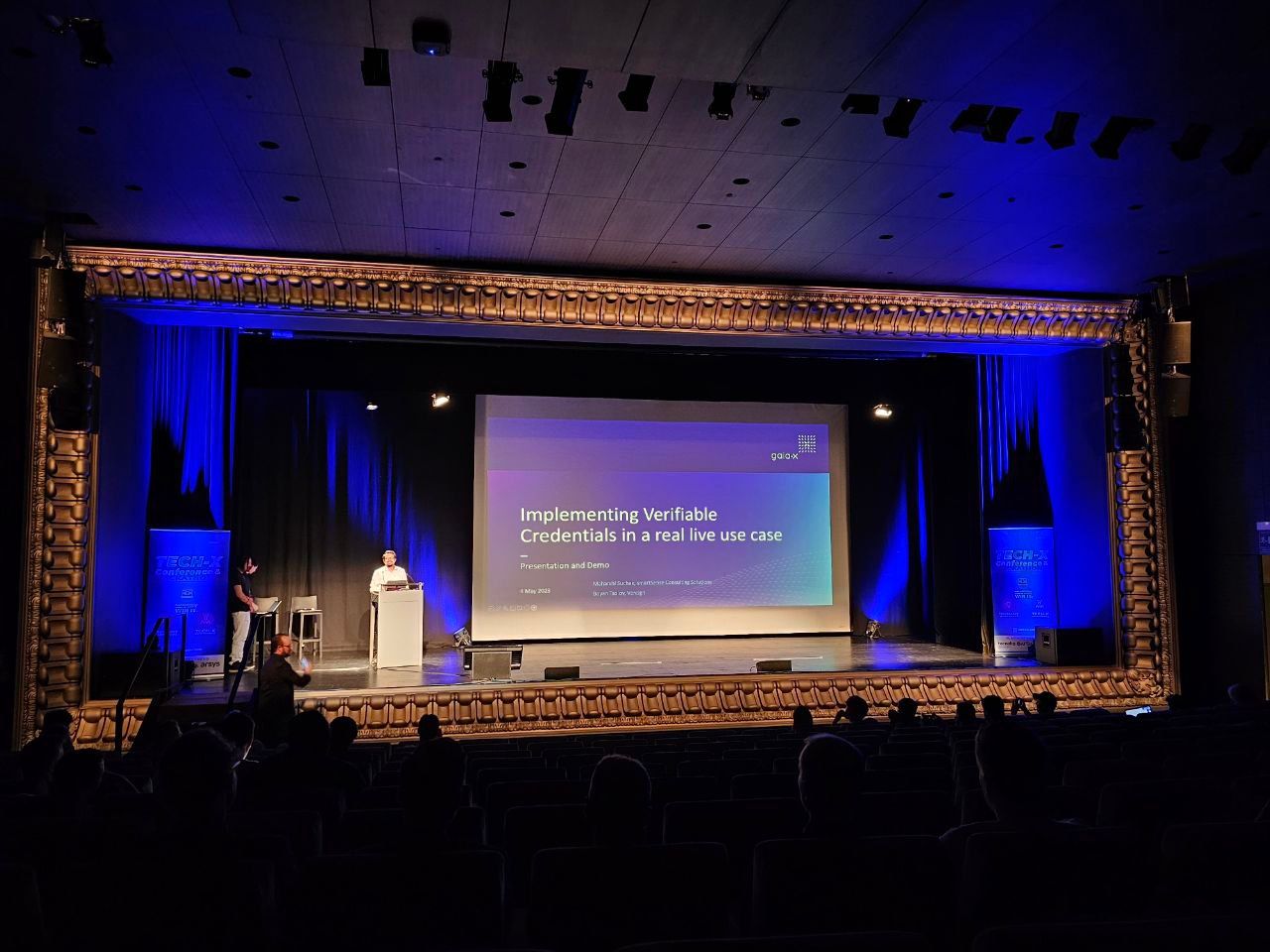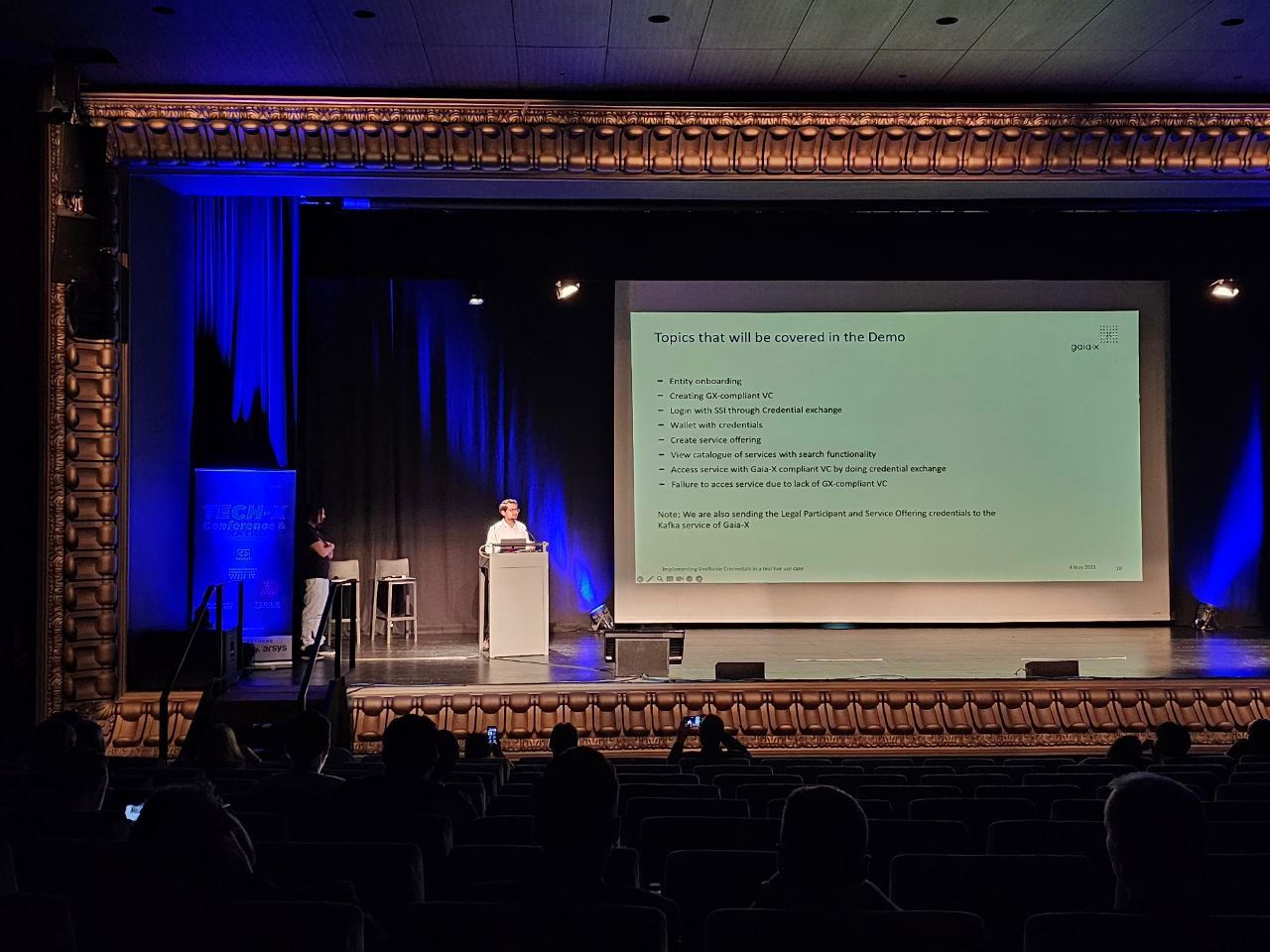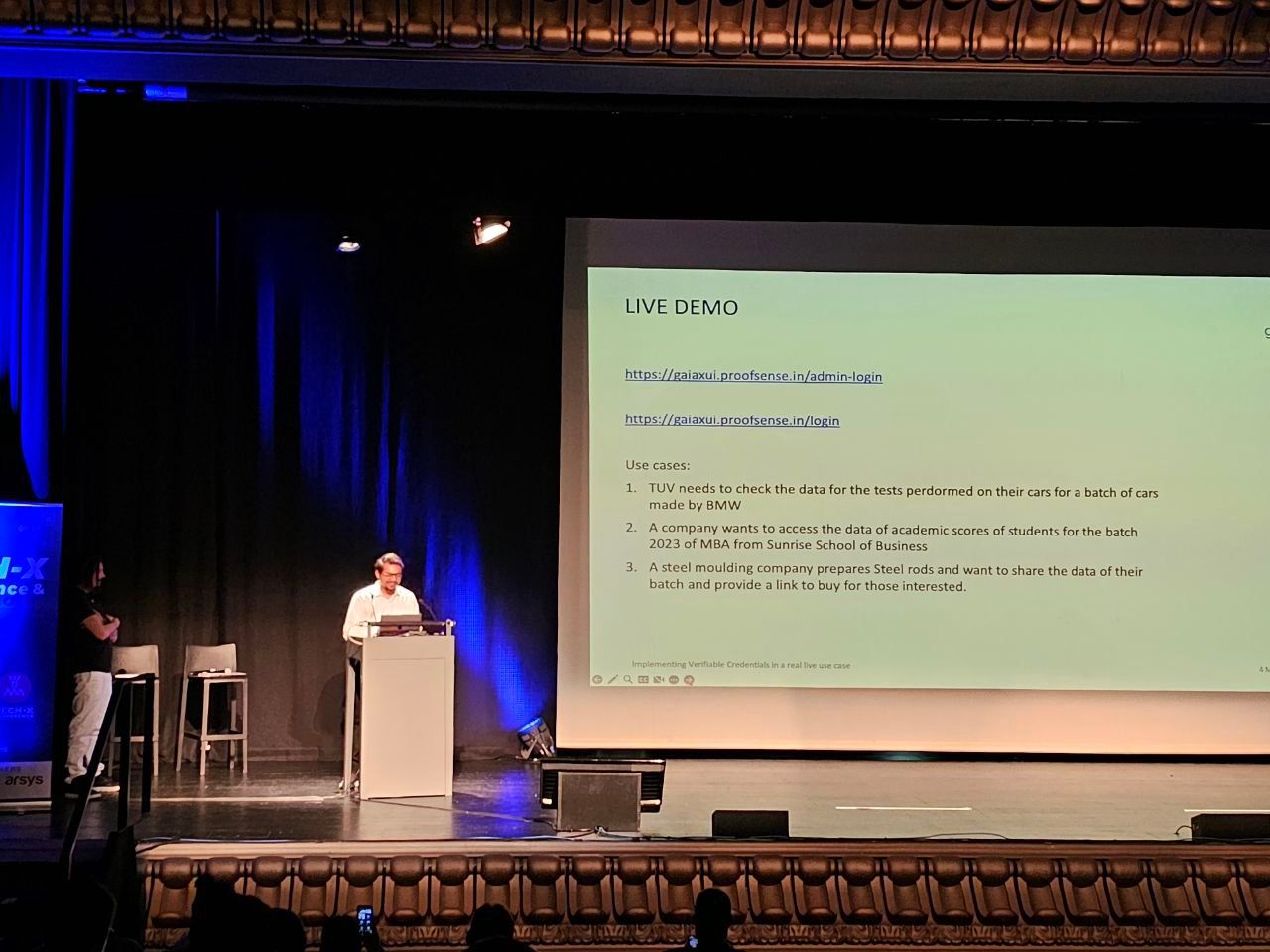 UPDATE 31.5.2023: Watch the live presentation in Bilbao
Just one week after the extremely successful Hannover Messe 2023, where German Vice Chancellor and Minister of Economy and Climate Action Robert Habeck visited the GXFS booth, four people of our team found themselves in Bilbao, Spain to provide support to four different hackathon projects building on the SSI stack Vereign developed over the past 18 months. It has been a busy couple of days, with many interesting talks, and lots of knowledge sharing and discussion during an intensive hackathon.
All projects reached their goals, and we are optimistic that we will share some very concrete outcomes from some of these soon.
This has proven once more that the GXFS stack is technologically robust, and the optimal choice to build upon for data spaces, and federations of data spaces, such as Gaia-X. Once the transition to the Eclipse Foundation is complete, the Cross Federation Services Components (XFSC), as they will then be known, will be the basis for the first complete Community Open Source basis for data spaces, professional SSI use cases, and more.
To help get this community started, Vereign is happy to provide technical workshops of up to two days for organizations and companies to understand this SSI kernel for organizations.
During these workshops we are glad to hold a concrete mini-hackathon together with your technical team where we integrate SSI into your use cases and systems. We will provide these workshops on a first-come, first-serve basis, subject to the capacity we earmarked for this.
So don't wait and get in touch today.