›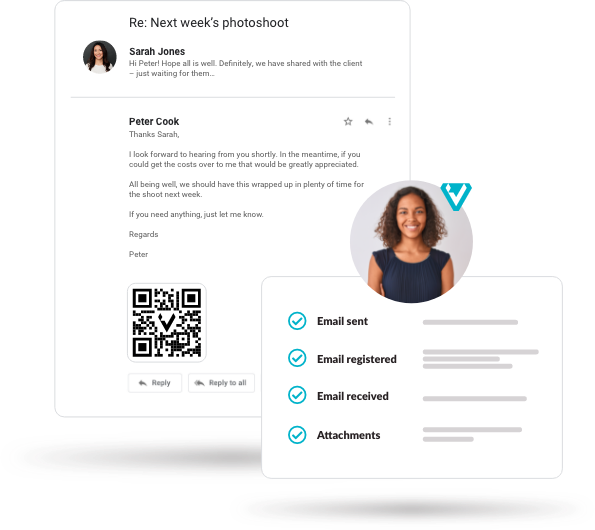 E-mail that is better than your post office
Proof of sending and content
Receipt secured by blockchain
Revision secure archival guaranteed, even when printed
Can be shared and reproduced as needed
Helps protect against many forms of email attacks
SEAL turns each e-mail into its own verifiable credential that be safeguarded in your wallet for future reference and use. Useable by anyone, installation free, thanks to the web verification app and Virtual Post Office functionality.
Download product sheet
Peace of mind: digital registered email to protect your communication of relevance and value
Simply register
Each email carries its own verifiable credentials proving with certainty what was sent, when, by whom and where. Each SEAL gives your email evidentiary value far beyond what traditional registered mail can deliver, secured by a distributed ledger that is impossible to falsify.
Verify independently
Every SEAL is universally verifiable on any device, free of charge, and independently of the email platform or third party providers. Prove beyond doubt the origin and integrity of your message and empower others to do the same.
Protect your reputation
No-one is safe against their identity being impersonated for malicious purposes. In these cases the safety of your reputation lies solely in the hands of the receiver. Vereign SEAL creates a protective layer making it easy for your recipients to stay safe from impostors and criminals and allowing you to prove you did everything possible to help them protect themselves. Verifiable and sovereign, simply Vereign.
How to seal your email in three easy steps: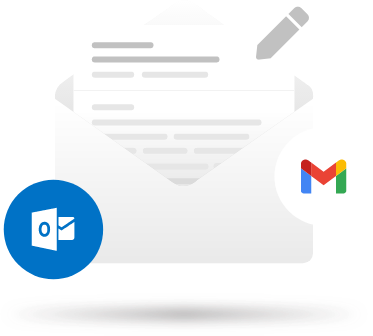 1.

Compose your email

Write your message as usual in your trusted email platform, attach desired files, select the recipients
2.

Easily register your email with VEREIGN SEAL

If you have activated Vereign SEAL, you can send your email as usual. The message is automatically sealed, sent and stored in your "Sent" folder – all with one click.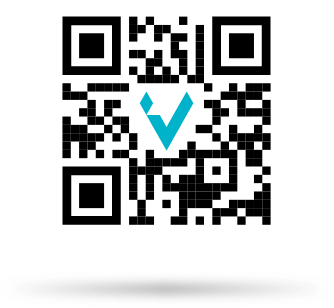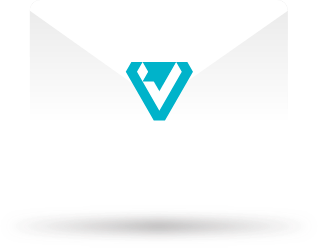 3.

Verify any time

Vereign SEAL has attached a QR code to your sealed message, which enables both you and your recipients to verify it. Go to the "Sent" folder and click on the sealed message. The Vereign plug-in will automatically show you the status. The same applies to the recipients who have also activated Vereign SEAL. You can also follow the QR code and you will be informed of the status of the message via a web confirmation app.

Simply. Seal. Emails.
Vereign SEAL
Objectively secured proof that the email text and attachments actually originate from the specified email account and have not been falsified.
What is proven?
Sender address/identity
Registered email
Is not verified. There is no guarantee that the sent envelope actually originates from the sender.
The content of the email and all attachments is unchanged and can be verified using Vereign SEAL.
Document content
Is not checked by the post office. Registered mail only refers to the envelope, which could also be empty. The only sensible option up to this point: ask independent witnesses to be present, while the contents are being placed in the envelope.
The blockchain-hardened metadata prove that the message content was sent at a specific point in time.
Confirmation of dispatch
Printed and machine-generated receipt for postage of an envelope with unknown content.
Printed and machine-generated receipt for postage of an envelope with unknown content.
Receipt
At best, the receipt of the envelope (with unknown content) can be proven by the postman´s testimony. However, after hundreds, if not thousands of deliveries, the postman must still be certain of a specific delivery – and be ready to testify in court.
Vereign SEAL also offers the option of voluntary confirmation on the part of the recipient. Here, the recipient's confirmation does not only refer to the envelope; the receipt of the specific message content (email, cover letter and attachments) is also conclusively confirmed.
Special case: registered letter with acknowledgement of receipt
When registered with a reply slip, the recipient voluntarily confirms receipt with handwritten signature. But even if the recipient is polite enough to obey the request, the sender will at most receive a confirmation that an envelope has been delivered. Once again, the contents of this envelope remains completely unclear.
Your email and attachments will be archived in an encrypted and tamper-proof distributed file system accessible by the participants of the message only. The original email (inclusive its attachments) can be easily retrieved by clicking or scanning your QR Code SEAL.
Bonus: Revision-proof archive
Neither the receipt for postage nor the reply slip of the recipient prove that the content of the letter has been archived in an unmodified form.
Where can Vereign SEAL be used?
It is available out of the box for Microsoft Outlook and Microsoft 365 and Gmail via browser extension. Just download the plug-in for Microsoft or Gmail below. Integration into other platforms available upon request. Get in touch below.
or
Simply add "
seal@vereign.com

" to BCC of any email you are sending.
Book a demo to see how Vereign can take your digital interactions to a whole new level*
Request a Demo
*Don't worry, there's no obligation, we'd just like to show you how Vereign can work for you